Herts Hiking Hounds Dog Walking & Training is a professional and reliable pet care service based in Abbots Langley, covering the immediate and surrounding areas.
We offer a variety of services for pet parents, from group walks, certified training and home visits, to puppy socialisation classes and photography sessions.
Sarah our founder and Karen, who joined us in February 2020, are a reliable and friendly team. There's nothing we love more than spending time with your furry friends. We're so lucky to live in an area of natural beauty like Hertfordshire, with its rolling hills, green pastures, fields, parks and woodland areas. We make sure your dogs get out and enjoys it, playing, sniffing, running and digging to their heart's content.
We understand that life can be busy, so there isn't always time to take your friend for the daily walks they need to stay fit, happy and healthy. That's where we come in. We set up Herts Hiking Hounds to take care of all breeds of four-legged friends, with the aim to help alleviate any feelings of guilt or stress from not being able to walk your dog when they need it. We're there to ensure your pet receives all the love, care and attention they need while you're busy with every-day life.
We hope you find everything you need on our website, but if you have any specific questions, or would like to chat to a member of our team, simply give us a call or send us a message via our Contact page. We'd be delighted to hear from you. If you have any questions, or would like to book in a no obligation meet and greet, then please do get in touch. 
Sarah, Karen and Eric, our alpha pug, all look forward to meeting you soon and welcoming your dog into our pack of happy hounds!
Sarah and the Herts Hiking Hounds team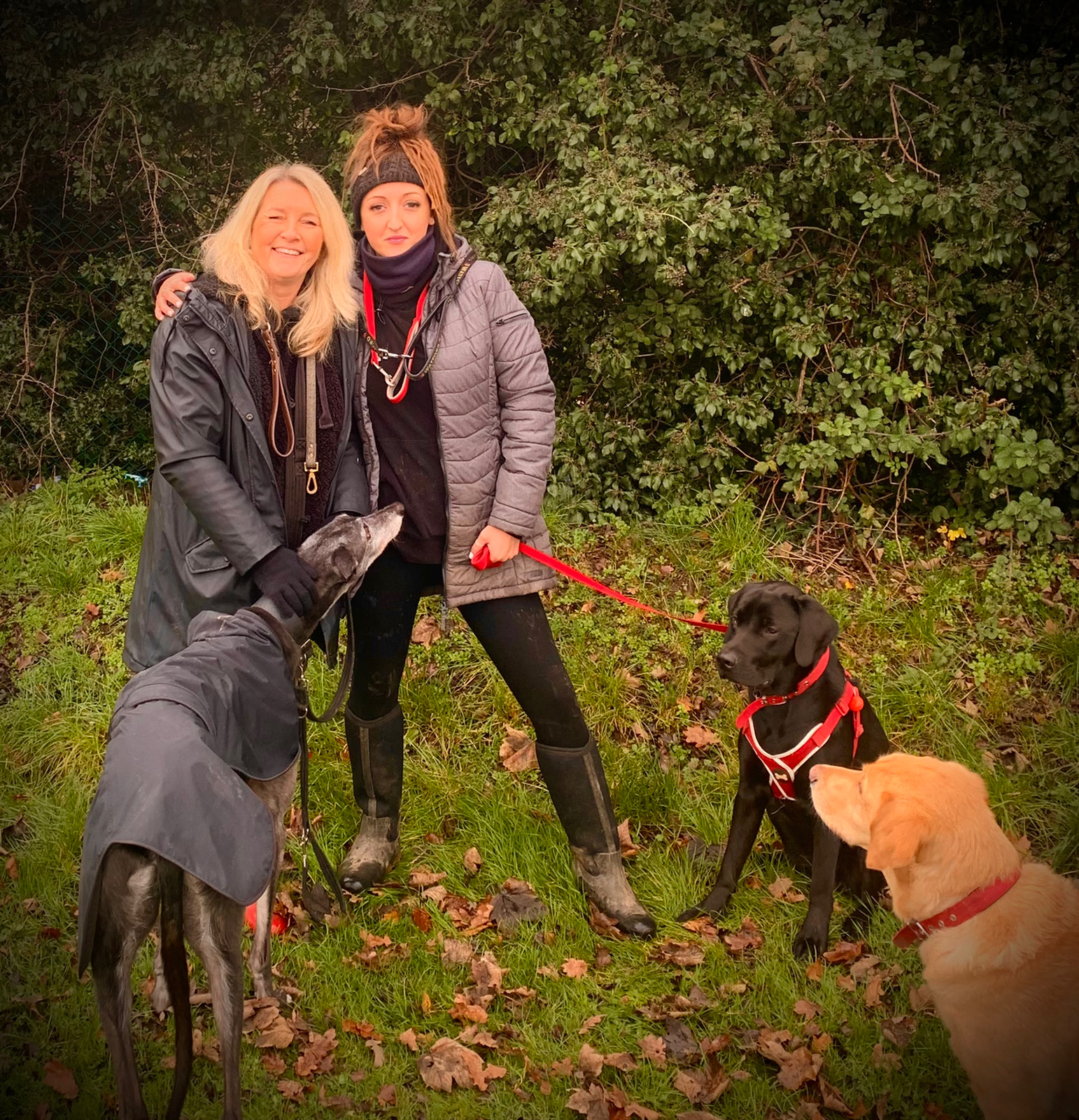 Follow us on Social Media